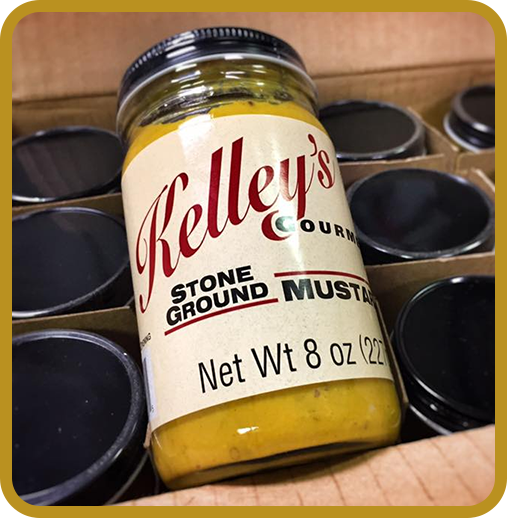 2019 World Mustard Competition Gold Medal Winner
Our Mission
To inovate and produce the most unique and highest quality Salad Dressings and Condiments
Shop Now
Kelley's Gourmet Products
About Us
Kelley's Gourmet was founded in 1997 by caterer and restaurateur Howard Kelley. Kelley introduced a gourmet line of salad dressings in 1997 based on recipes previously available only at his restaurant and catering events. Today, Kelley's Gourmet condiments and salad dressings, including their award-winning stone ground mustard, are offered online and shipped fresh to customers.
2019 World Wide Mustard Competition Gold Medal Winner
Our Mission
To inovate and produce the most unique and highest quality Salad Dressings and Condiments
Shop now
Testimonials Rachel Mozes Cole
I put this mustard on Everything. I would shampoo my hair with it .
As a fitness competitor I use it for everything. I will add
stevia and water to make my own honey mustard
Rachel Mozes Cole John Clinton
The best mustard on the planet!
John Clinton Susan Lee Lux
For a person who doesn't like mustard this stuffs great. Also love it as a marinate on my chicken pork and seafood Yum


Bryan McLarty 407BBQ
Even more surprising was the taste & flavor of this Stone Ground Mustard. Where has this been all my life? Thank you Kevin, we like using top shelf products in the restaurant, and just might find a way to incorporate this into some recipes.